This quarter I've had the opportunity to dust off some of my classroom teaching skills and come alongside a friend and fellow teacher to help her think critically about a 6th grade nonfiction English/Language Arts unit she'll be teaching this Fall.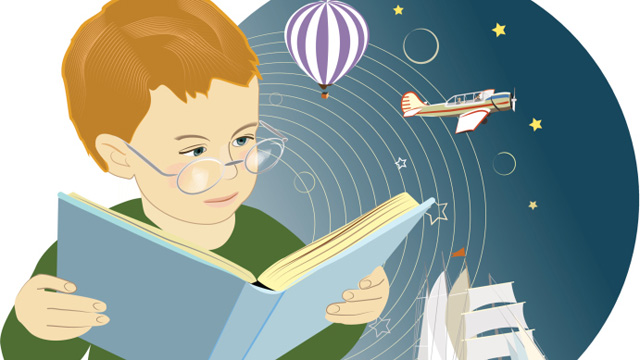 In this unit, which is approximately one month in length (3-4 weeks), 6th grade students explore the power of nonfiction texts for both reading/writing and complete two writing projects over the course of the unit. One writing project is an "expert book;" this is meant to be a passion project in which students practice informational paragraph writing on their topic of choice, drawing much of the writing content from their own background knowledge and experiences (though some supplementary research will also be involved). In addition to this project, students read exemplar informational texts and watch documentaries during their reading blocks. Student engagement with this content lays the foundation for a final written essay which requires additional research from students into informational texts. The informational essay is the larger of the two writing projects and focuses on one of five topic categories which were previously voted on by the students. In regards to improvement goals, my coaching partner and I chose to focus on the current absence of support for building digital literacy skills for informational texts within the unit, and provide new opportunities for students to think critically about their interactions with informational texts in the research process. These improvement goals align with the following standards for WA State:
Technology Standard 3 for grades 6-8:
Knowledge Constructor – Students critically curate a variety of resources using digital tools to construct knowledge, produce creative artifacts and make meaningful learning experiences for themselves and others.
Writing Standard 2 for Grade 6 Students:
Write informative/explanatory texts to examine a topic and convey ideas, concepts, and information through the selection, organization, and analysis of relevant content.
A major goal of this unit is to help students better understand the power of nonfiction writing and its role in society. In order for students to draw on what they have learned to create and use knowledge in the real world and be able to better engage with nonfiction writing and informational sources in their own lives into the future, they ought to have the opportunity to focus on building their own digital literacy skills in the research process for this unit. Thus, within our coaching partnership, we decided to focus our efforts on creating a supplemental lesson plan, roughly 40 minutes in length, which could be embedded within the first week of the unit.
See suggested Lesson Plan Template for new supplementary lesson outline, timing, teacher directions, needed materials, and essential digital resources. In this lesson, technology is used to enhance student learning by:
presenting content in a concise, visually interesting, multimedia format
showcasing authentic examples of both credible and inaccurate information sources found on the internet
providing the platforms through which students may engage in quality internet research
Though a formal reflection of the lesson isn't possible in this moment due to timing (the unit/lesson won't be taught for some weeks yet), there are certainly some valuable takeaways and observations that I can make based on my coaching experience this quarter:
1) Starting with a posture of "how can I best help/serve you" is essential. When teachers feel like you'll ultimately be able to take things off their plate and make their lives easier/better (rather than add additional items for them to execute on), they are grateful and much more likely to fully invest in the coaching experience. More often than not, teachers want to make improvements and changes to their teaching…they just need time and resources to make it happen.
2) A quality coaching experience, especially when digital technology is in the mix, isn't about suggesting flashy new tech add-ons. As has been oft-suggested in the literature pertaining to instructional design and tech integration, quality coaching isn't about the tool(s) used; it's first and foremost about good pedagogy. In this project, the actual curriculum suggestions in the lesson plan aren't mind-blowing or novel where tech integration is concerned. Rather, the lesson suggestions creat time/space to think about a gap in the unit curriculum that could better address student learning needs, as well as learning standards for both ELA and Ed Tech held by the school/district/state.
3) I'm holding expectations for the implementation of this suggested lesson loosely. At the end of the day, I'm not terribly concerned with this lesson being implemented exactly as outlined (if it is, then great, but that's not the most important thing). Instead, I'm interested in this suggested lesson bringing valuable resources to the forefront that might not otherwise have been used, or that my coachee might otherwise not have had time to explore on her own. I'm interested in making sure that a nonfiction unit addresses digital media literacy as an essential part of reading/writing nonfiction text, in whatever form that comes. It is my desire that this coaching experience helped bring thoughtful attention to a gap in the learning pertaining to digital literacy, and that the suggestions put forth were helpful in some capacity.
I will look forward to future communication from my coachee once the unit instruction is underway; I am eager to hear what worked for her and her grade-level PLC and to what extent it expanded their teaching and learning experiences in meaningful ways.